Welcome to Mason County
Mason County is located in central Texas on the Edwards Plateau and was named after Lt. G. T. Mason, who lost his life fighting in the Mexican War. The County is also known as the "Gem of Hill Country," as it's the only place to find Texas Topaz in nature.
---
IN MASON COUNTY: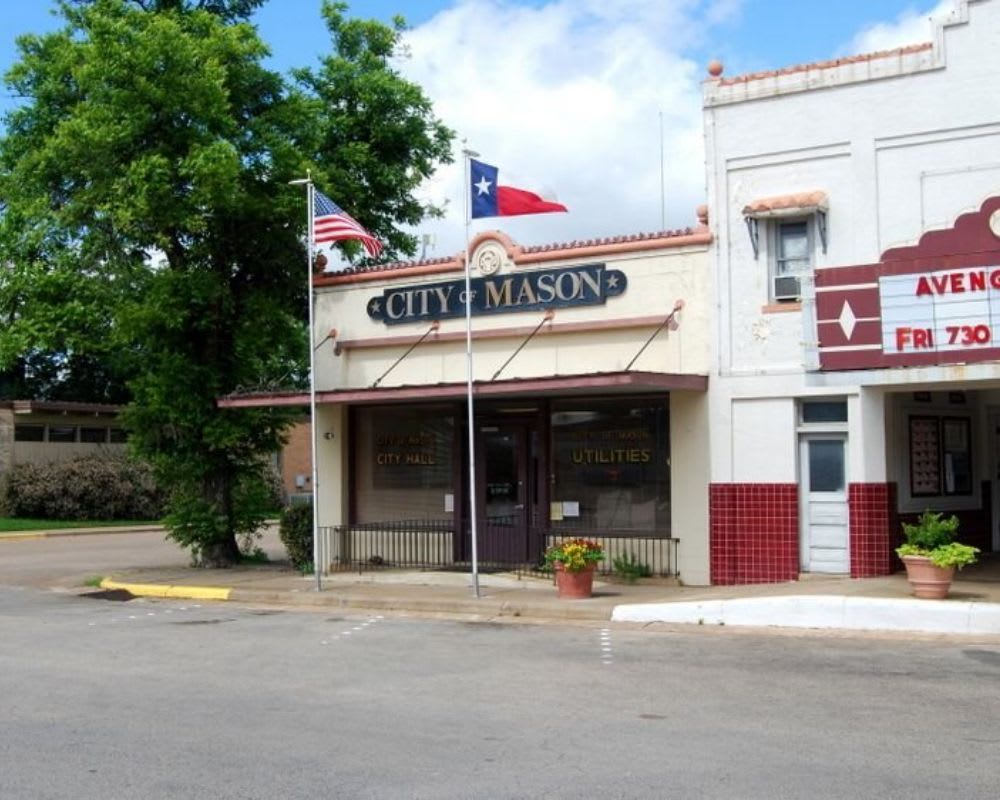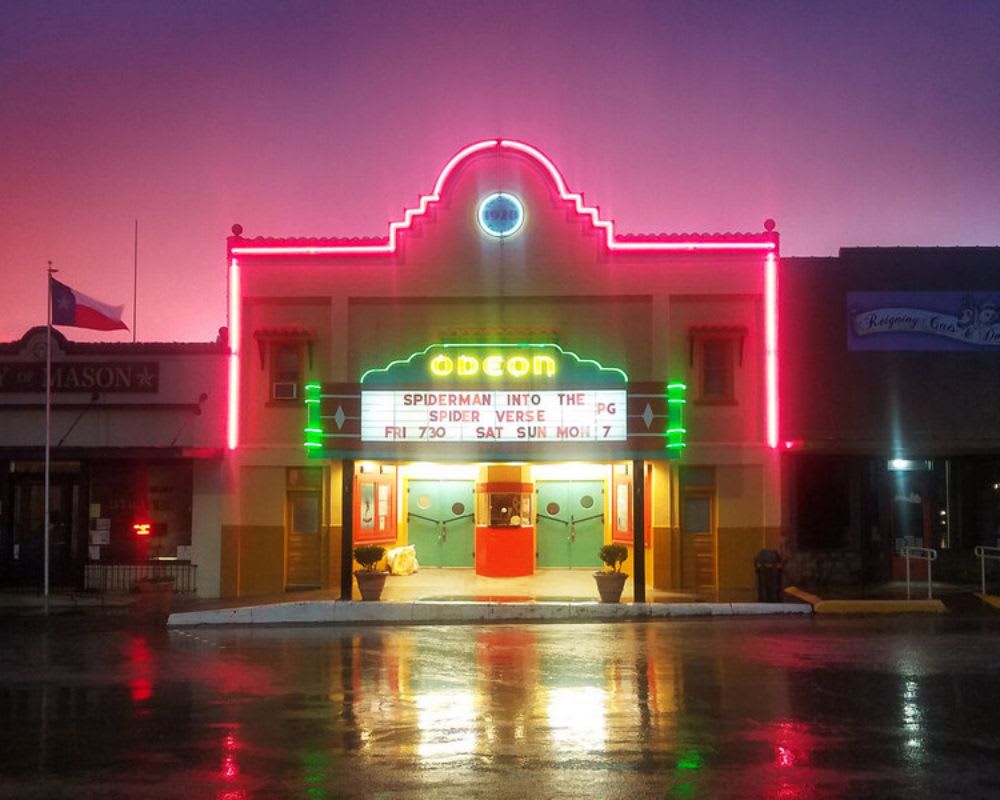 Mason
Mason is a small agricultural town located along Comanche Creek and home to just over 2,200 residents known for their hospitality and friendly nature. Although small, Mason does not lack in character with well-preserved historical buildings, award-winning wine and topaz. One of the most treasured buildings is the Odeon Theater. Built in 1928, it's the longest running theatre in west Texas and is a staple in the town. The Texas Hill Country has been receiving recognition for its wineries and Mason followed suit with its award-winning wine at Sandstone Cellars. But the area is most known for its Topaz, which can be found throughout the county or on the two local ranches that offer you a chance to hunt for your own gem. Mason is a quaint town with character and those who live here describe it as a safe and picturesque place to be.


---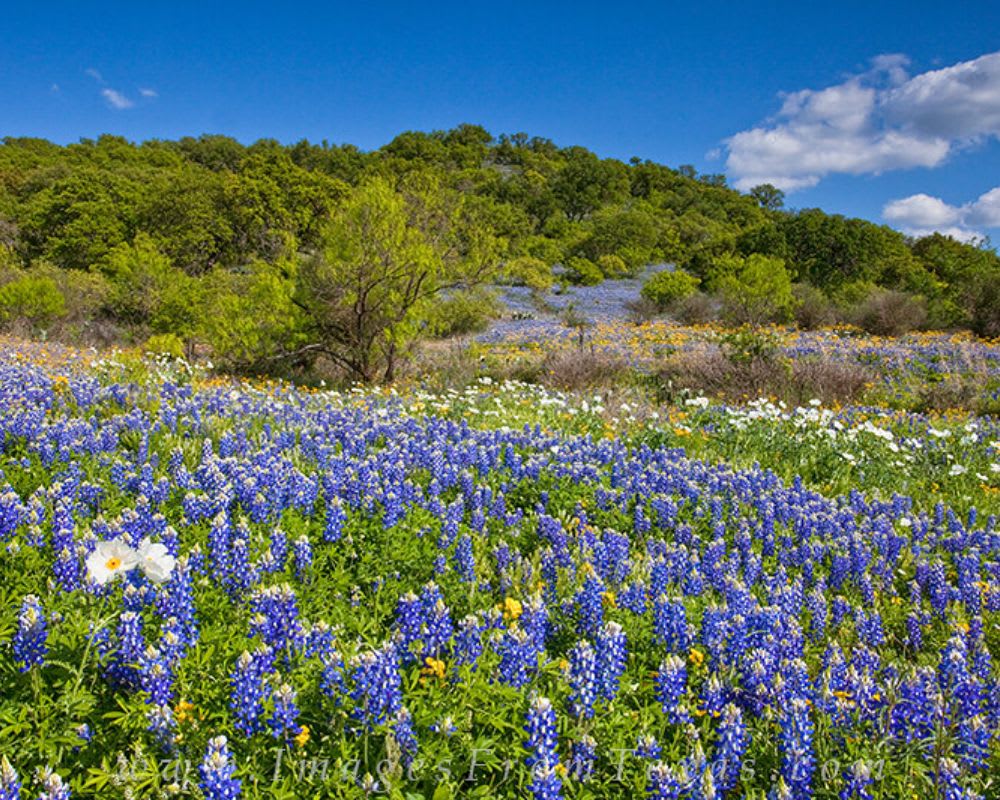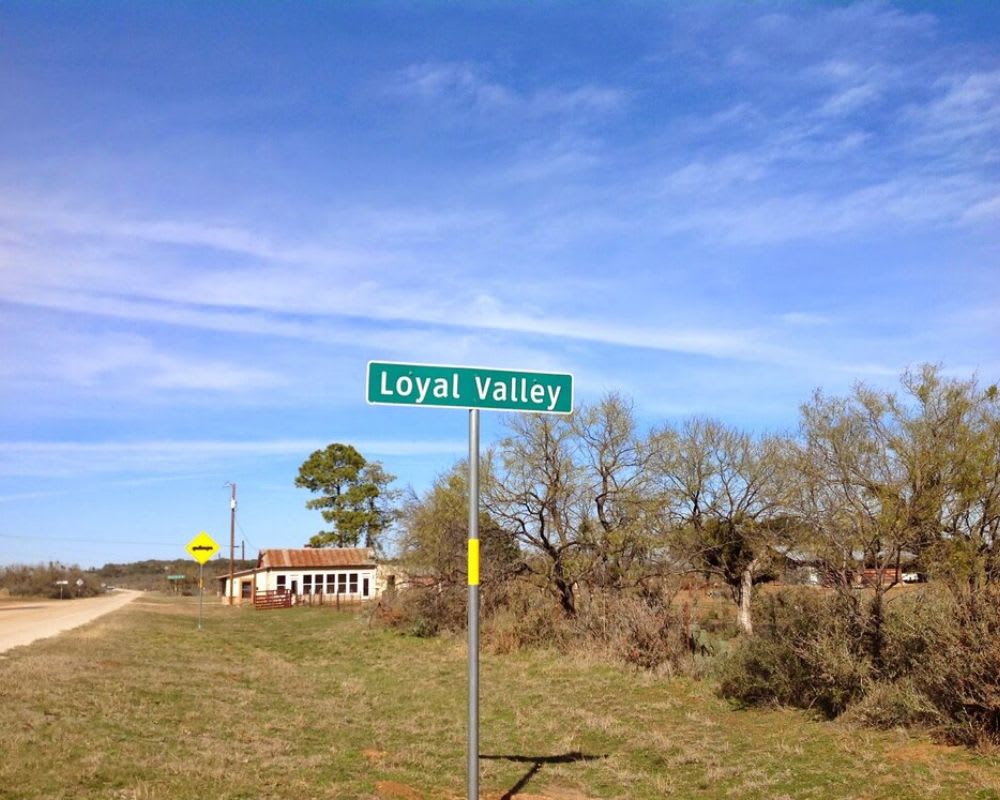 Loyal Valley
Welcome to the ghost town of the Hill Country. Loyal Valley is an unincorporated farming and ranching community founded by German Settlers in the late 1850's. What once was a quaint town with local businesses and even a baseball team is now a memory. It still, however, has an estimated 50 people living in its rural landscape with first-class hunting and a volunteer fire department. Loyal Valley Outfitters is a family-owned ranch highly regarded for its hunting, and every year the fire department holds a Guns and Crafts Show to raise money for the community. There isn't a town, per se, but it's in close proximity to Mason and Fredericksburg for any necessities or an outing. Despite its abandoned appearance, Loyal Valley has beautiful, lush landscapes with blankets of Bluebonnets. If you're looking to live a truly rural, quiet lifestyle, Loyal Valley is it.