Fredericksburg is the epicenter of the Hill Country art scene.
With galleries featuring everything from fine art to antiques, vintage art to contemporary artists, there is something here for every art lover. People come from all over Texas, the nation, and even the world to enjoy the excellence of our town's art scene, so if you plan on making a visit of your own, here is a list of our favorite, must-see Fredericksburg art galleries.
---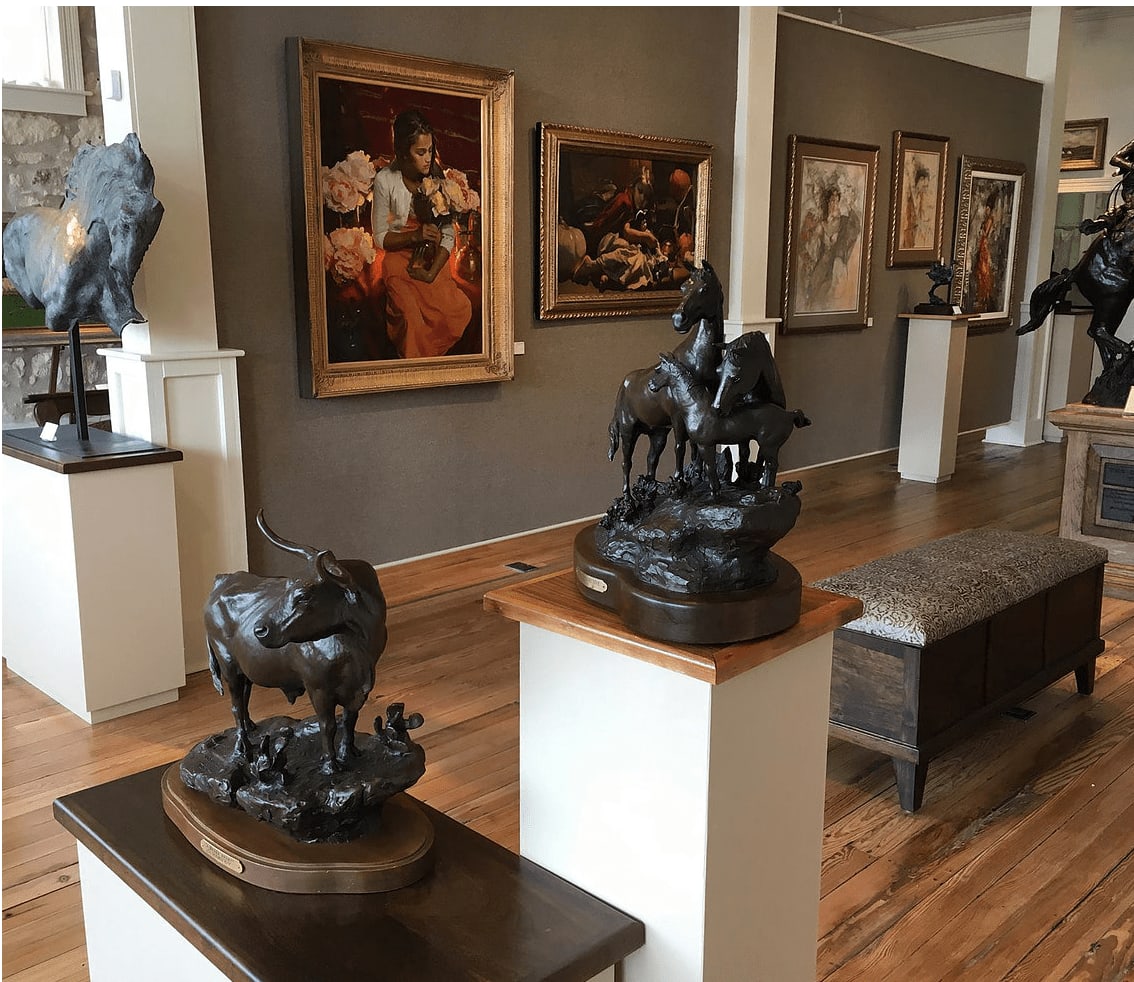 Gallery 330
Gallery 330
is the newest addition to Fredericksburg's art scene. The gallery is housed in the beautiful, historic August Itz building, and they feature emerging and established artists in the contemporary realism and impressionism genres. Available works include sculptures, paintings, prints, and watercolors.
---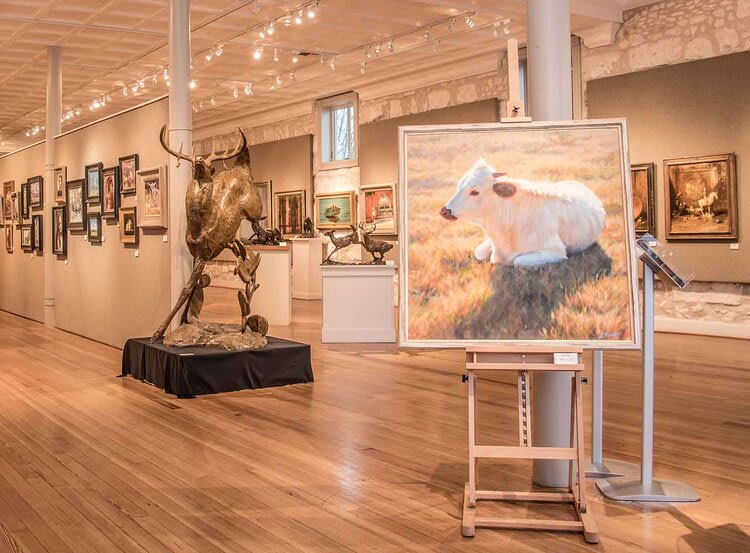 Insight
Insight
is located in the historic Schwarzz building and represents a select group of 60 nationally recognized, award-winning artists. With 8,000 square feet of open show space, original pine floors, rock walls and lots of natural light, it is the ideal place to view works by some of today's finest painters and sculptors.
---
Koch Gallery
Koch Gallery
is known for its outstanding selection of more than 1,000 Native American-themed paintings by Native American artists. The gallery also includes rare vintage art from the 1920's, rugs from Navajo and Zapotec artisans, Pueblo pottery, bronze sculpture, and jewelry from highly recognized artists.
---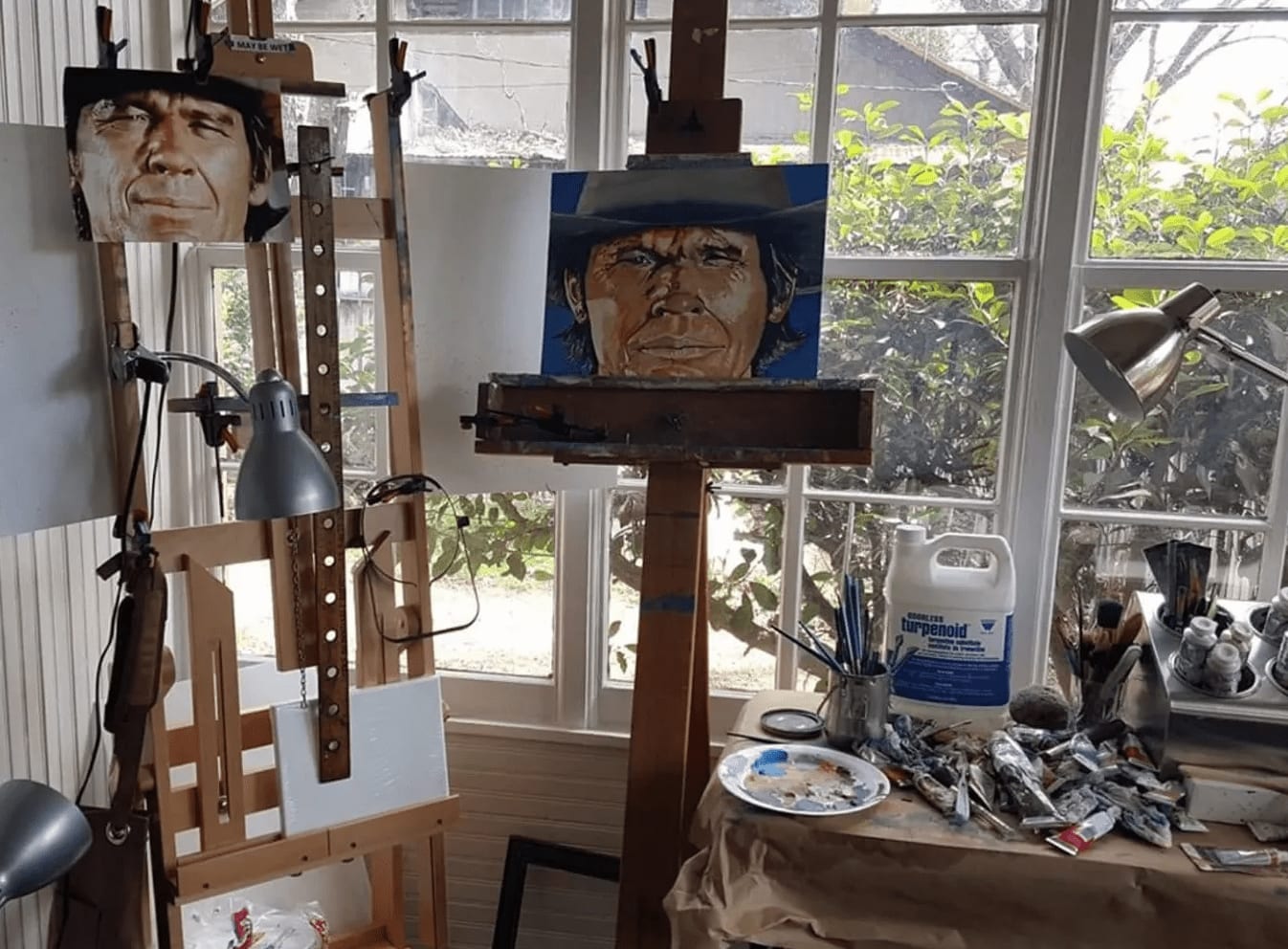 Alan Wilcox Studio Gallery
Alan Wilcox Studio Gallery
is located in a cozy house just off Main Street. There are no set hours; the gallery is open "when I'm here or by appointment." The gallery features Alan's own works done in acrylics and oil, as well as estate pieces and pieces of work in progress so guests can enjoy learning about the painting process.
---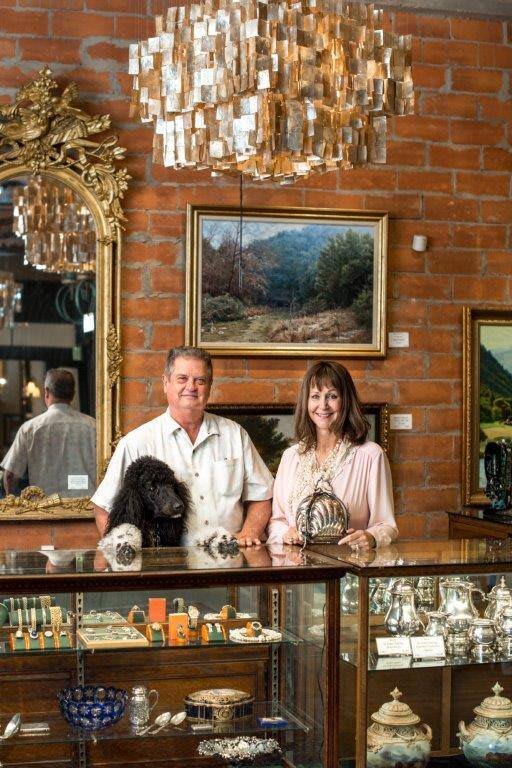 Larry Jackson Gallery
Larry Jackson Gallery
is known for being owned by Fredericksburg's own 'Antiques Roadshow Expert.' The gallery has carried a selection of fine art and antiques for the community for over twenty years, and also carries estate artwork by notable artists, rugs, lighting, collectibles, and bronzes. The knowledgeable staff can evaluate estate jewelry, precious metals, glass, rare books, and antiques.
---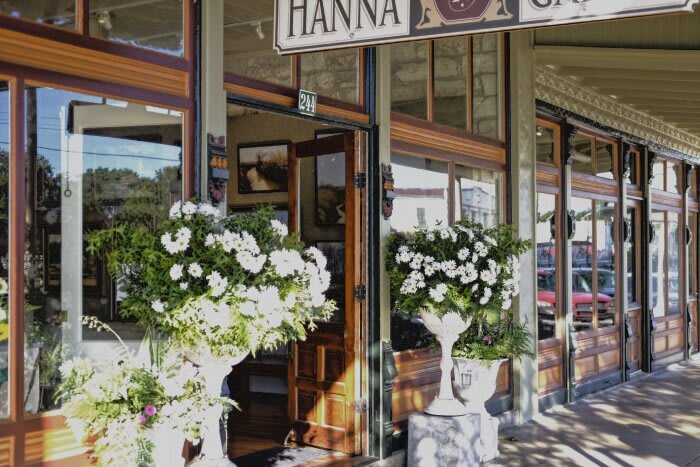 RS Hanna Gallery
RS Hanna Gallery
is located in the historic Hoerster building and displays the work of a select group of living masters. The owner has won prestigious shows for her representational work and has been featured on national magazine covers; her skill is evident in the beauty of the space. B&B rooms are also available up above the gallery for guests looking for a unique Fredericksburg experience.
---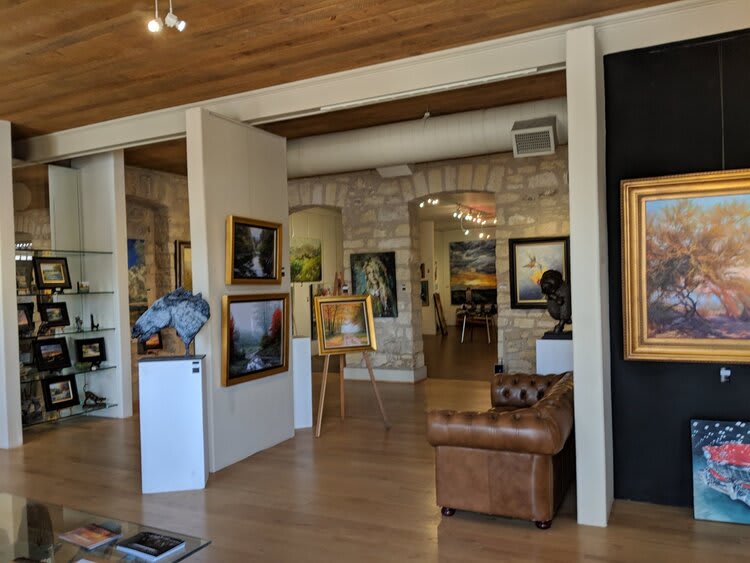 Good Art Company
Good Art Company is a contemporary gallery that hosts more than 40 local and international artists. The owner curates a diverse collection of modern and traditional art, including oils, abstracts and contemporary Western paintings. The gallery is located in the historic Schmidt-Dietz building and is open every day, and also has an online gallery to promote its artists.
---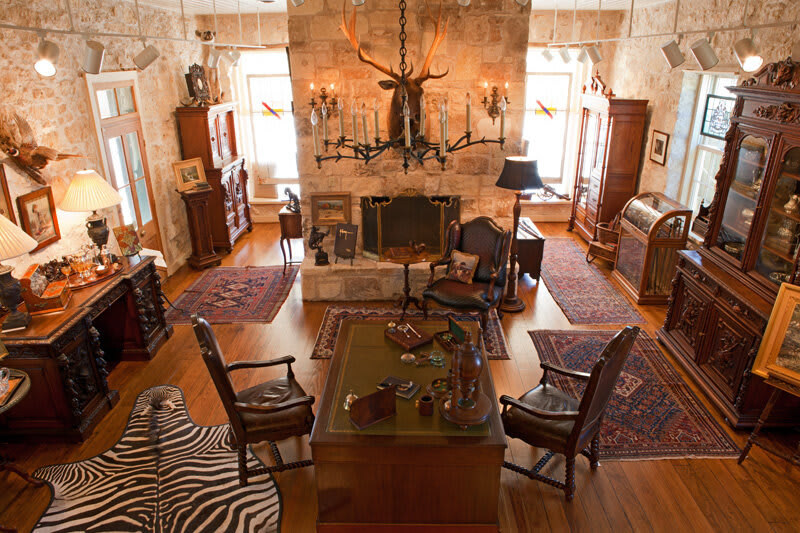 J.E. Cauthen and Sons
J.E. Cauthen and Sons are one of the most unique spots in town. The Cauthen's carry fine sporting arms, Western art from the 18th through 20th centuries, European furniture, and antiques. A stand-out feature of the gallery is its gunroom with Winchester rifles, Colt revolvers, handmade shotguns from Italy and Great Britain, and American long-range rifles. The store is kept locked at all times because of the nature of the inventory, but just knock, and the manager will open the door for you.
Fredericksburg hosts its First Friday Art Walk, a self-guided event hosted by participating galleries, to promote artists and celebrate the art community. Galleries open at 10 a.m. and extend their hours to 8 p.m. to allow visitors to enjoy perusing their selections all day. Many galleries host receptions and special events with wines from local vineyards from 5-8 p.m. Visit each gallery's website to view special event information.
Upcoming First Friday Art Walk dates include September 6, October 4, November 1, and December 6.