Experience An Old-World German Holiday Season
One of the most magical times of the year for any Fredericksburg resident or visitor is the holiday season. It's like stepping back in time into a Norman Rockwell painting. Main Street is adorned with holiday lights and each shop, boutique, gallery, restaurant and tasting room seems to add to the magic with their own creative touch. Make your plans now to be part of this year's celebration. Here's how: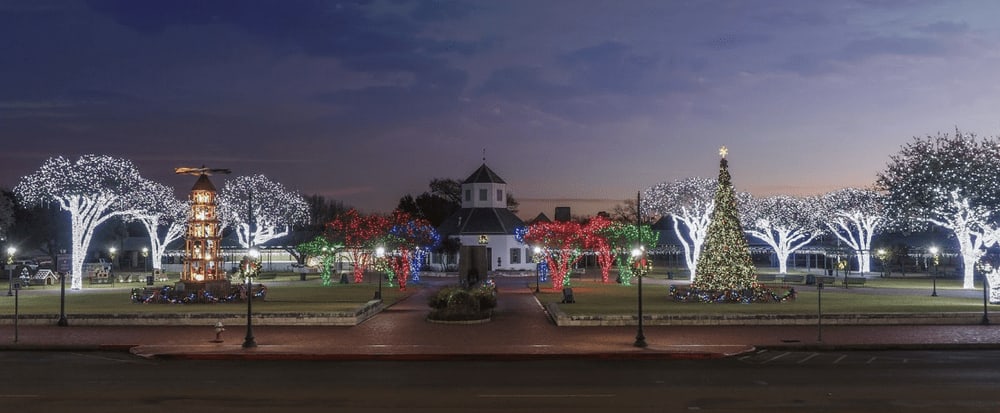 Attend the Christmas Nights of Lights— 6pm nightly (Nov. 22 — Jan. 6)
Right in between East and West Main Street is Marktplatz — the center of the Christmas display. City workers bustle around tirelessly getting everything ready for this nightly lighting ceremony that lasts about 10 minutes. Get your camera ready! The crowd counts down to witness the transformation of the park into a brilliant lighting display.
Get your Photo Opp at the German Christmas Pyramid
Fredericksburg's 26' tall German Christmas Pyramid was the first large-scale pyramid of its kind in the US and represents the town's German heritage that is still held dear. After being installed in 2009 by the original German artisans, it has become a favorite backdrop for annual holiday photos. It's a beautiful work of art. Definitely get a close up look at the craftsmanship and detail. Then go buy your own miniature version for you home at one of the shops in town!
Shop Local
Of course!!!! This wouldn't be a proper list without recognizing the abundant and eclectic shopping that Fredericksburg offers. In fact, we think our walkable Main Street and off-shoot shopping areas make the experience of Christmas shopping even that much more enjoyable. Our "No Chains On Main" policy means we all get a truly unique and one-of-a-kind experience. Plus, we love to support our friends and neighbors who put food on the table through their retail shops and restaurants. #shoplocal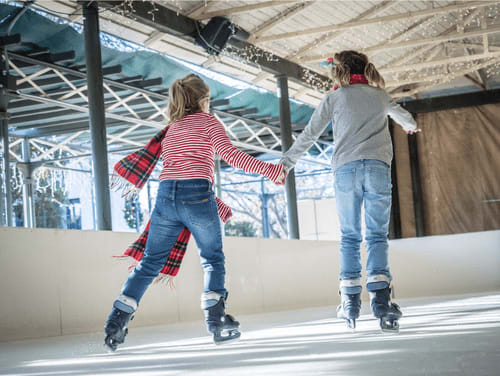 Yes, you can ice skate in the middle of the Texas Hill country — OUTSIDE! Thanks to Heritage, one of our local schools, taking this on as an annual fundraiser, residents and visitors can lace up and practice their twirls right on Marktplatz. It opens November 19th and usually closes around the New Year.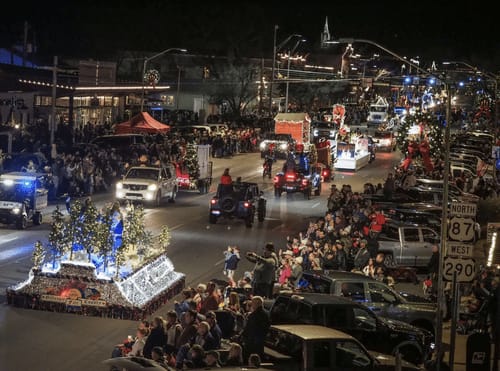 Light the Night Christmas Parade
Mark your calendar for December 2nd at 6:30pm. The is the grand-daddy of all parades in Fredericksburg. With hot cocoa in hand, families and friends gather under the magical Main Street lights…lined up on lawn chairs or huddled in the beds of trucks. What a way to kick off December!
And there's even more! For a full list, we recommend the Fredericksburg Convention and Visitor Bureau for the most
complete listing of events.