If you are looking to invest and capitalize on Fredericksburg's booming tourism industry, Blacksmith Quarters could be the property for you.
A highly successful B&B located on Main Street, this property comes complete with eight boutique cottages, the original Ransleben-Moellering home from the 1800's, a retail space, and a conference center to make any guest's stay complete.
---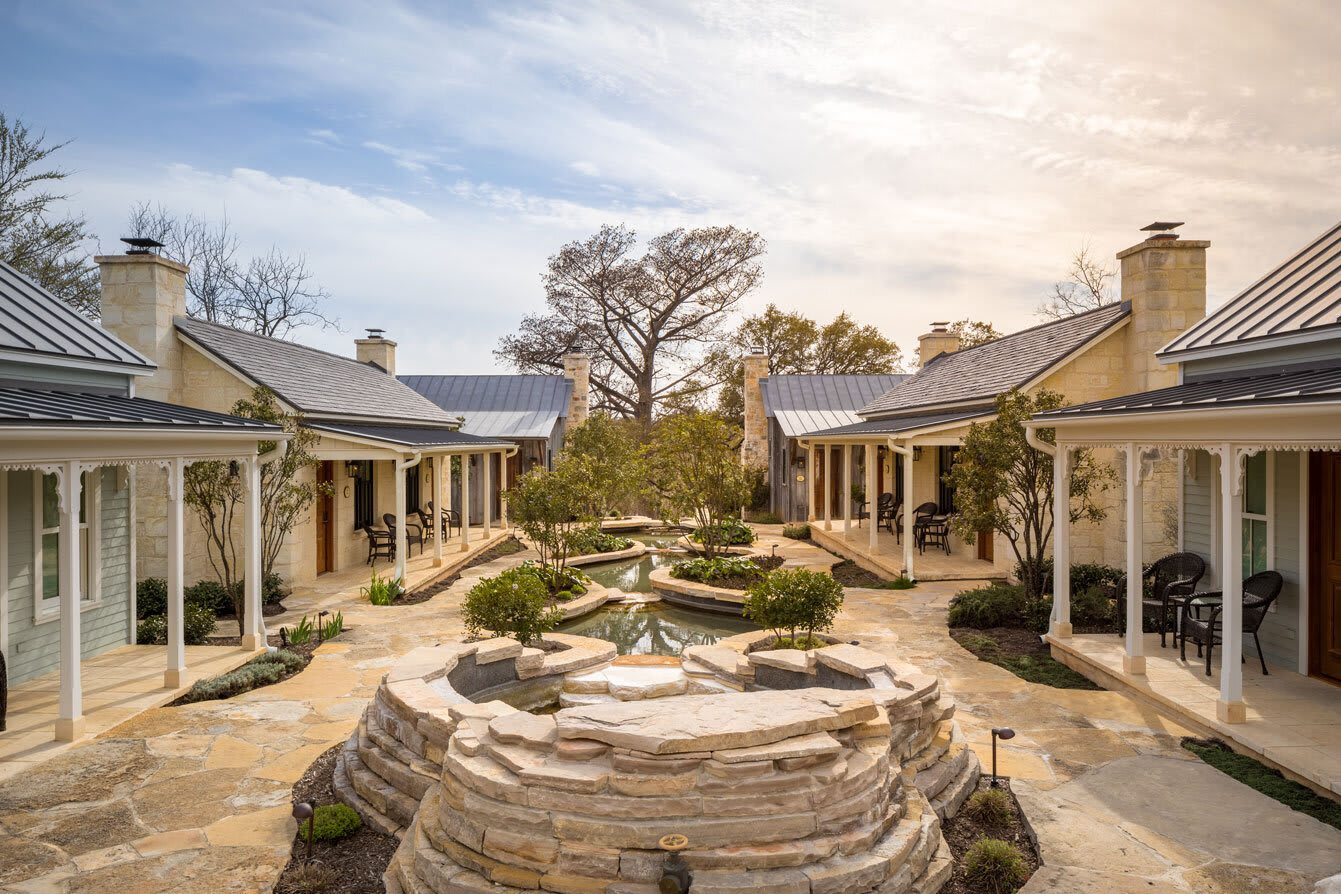 Blacksmith Quarters is a piece of Fredericksburg history. The B&B is situated on the property of Fredericksurg's original blacksmith, Mr. Carl Ransleben, and includes the Ransleben-Moellering home from the 1800's. A fine representation of historic Hill Country architecture, this house is one of the spaces available for rent on the property, and has been beautifully restored for guests' use while maintaining its original charm. The house comes with three bedrooms (two with king beds and one with a queen) and three full bathrooms, as well as a resplendent living room and private walled courtyard with a hot tub and outdoor fireplace for relaxing evenings.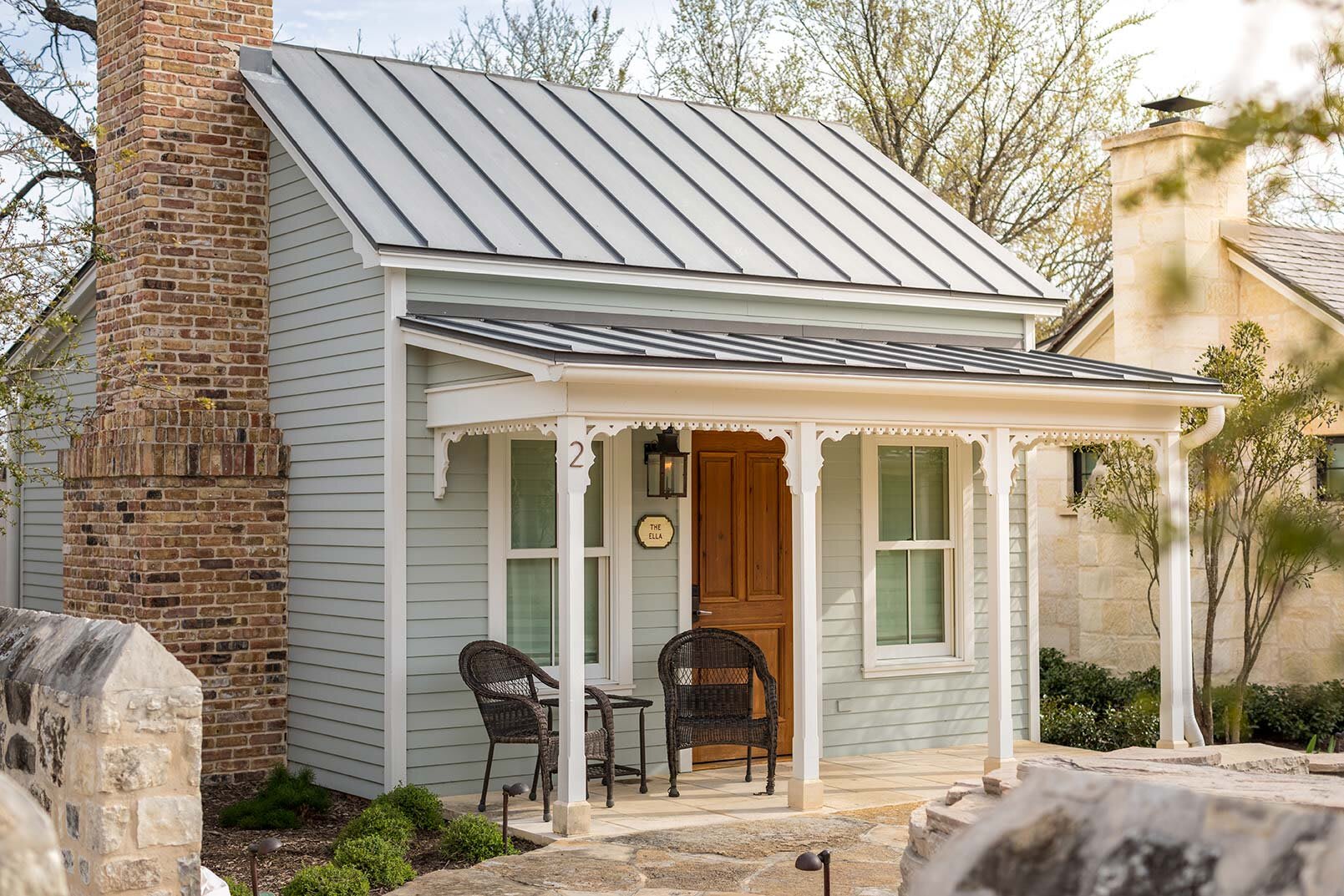 Behind this original home sit eight newly-constructed cottages, each with a distinct architectural style and personality that reflect different time periods in Fredericksburg's history.
Built in either colonial, early Fredericksburg or Victorian construction styles, these cottages are each named after the Blacksmith children to honor the property's heritage.
Each cottage is outfitted with a king-size bed, along with luxury details like stone fireplaces, private hot tubs, reclaimed antique brick, Victorian finishes, fine linens and wide plank wood floors. They also feature practical amenities like a flatscreen TV, coffee bar and small kitchen area for guests' convenience. All amenities will convey with the sale of the property.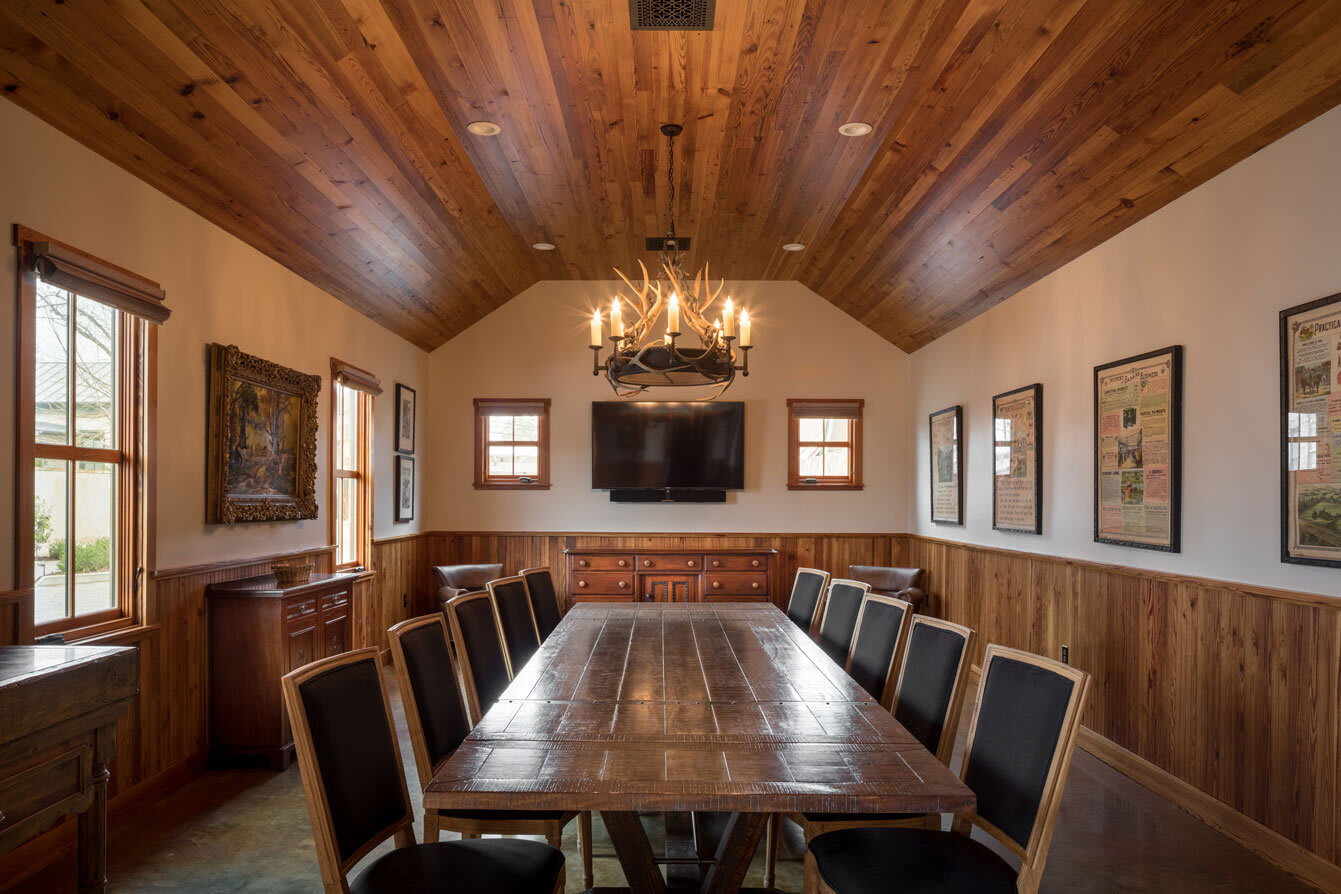 The stunning setting of the property is another element that makes it a truly unique find, with sweeping views of Barons Creek and grounds were designed by award-winning landscape architect, Rene J.L. Fransen of New Orleans. A stunning water feature runs the length of the site, and can be illuminated at night to enhance the intimate courtyard area.
In addition to the cottages available for rent, the property includes a Hill Country-style meeting facility, a catering kitchen, washer/dryer hook-ups, and a beautiful retail space that holds endless potential for creative use by the property's next owner. The property is fully ADA compliant, holds a liquor license, and features conveniences like a parking lot with an electric car recharge station.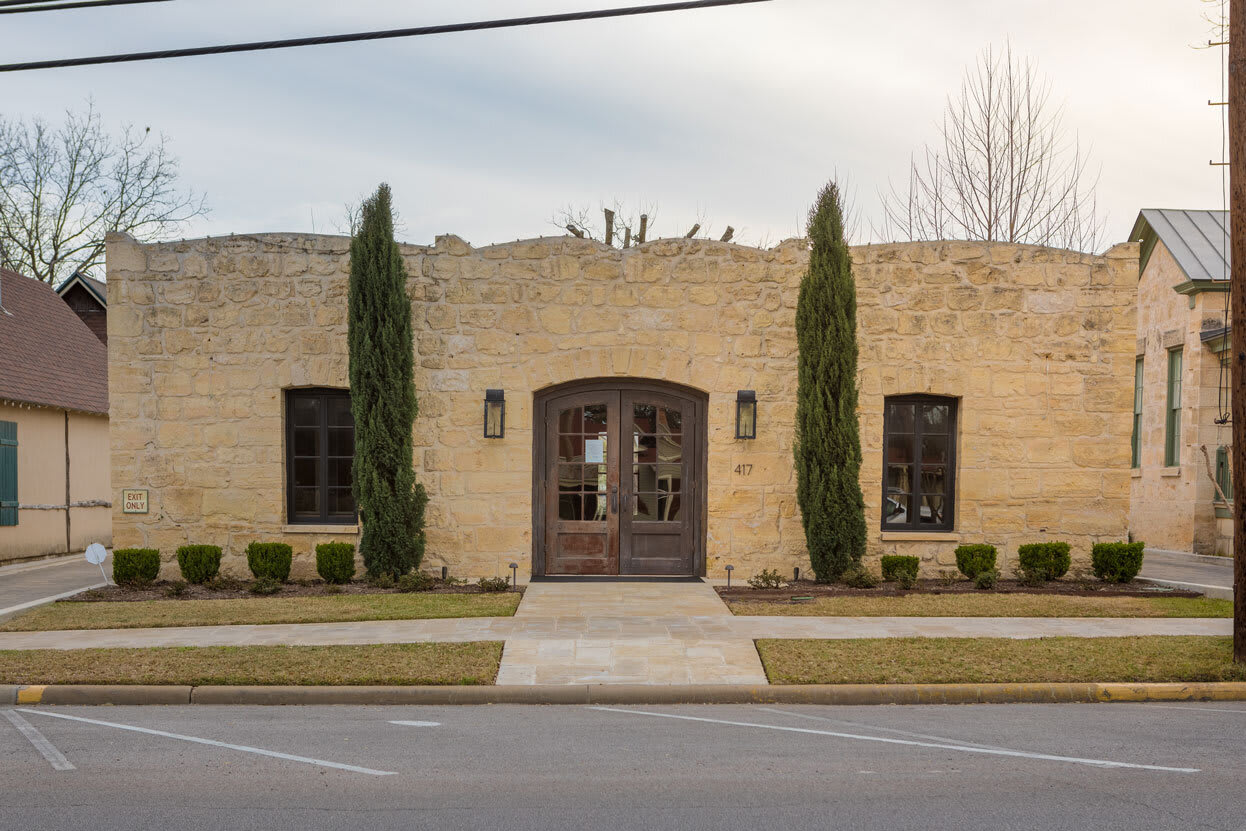 Each cottage and home can be rented separately or as the full property, making it ideal for hosting groups on a corporate retreat, family reunion, wedding celebration, or friend getaway. The B&B has hundreds of reviews on major travel websites like Expedia and TripAdvisor with unparalleled 5-star reviews across the board, and because of its ability to accommodate large groups, as well as its unbeatable location and beautiful setting, Blacksmith Quarters is one of the highest earnings producing rental facilities in Fredericksburg. It also has the highest rental rates in the area and an impeccable reputation for excellent accommodations, making it a reliable investment opportunity for an entrepreneur interested in joining Fredericksburg's hospitality and tourism market.
---