If you're feeling overwhelmed by trying to balance work and family responsibilities right now, you are not alone
We're all facing the difficulties and stress that come from social distancing, but parents are faced with an extra challenge-how to work from home while simultaneously helping their children keep up with schoolwork. It's safe to say no one anticipated starting homeschooling in the middle of a semester!

Here are five ideas for managing your workload, supporting your children and keeping the peace while living in close quarters.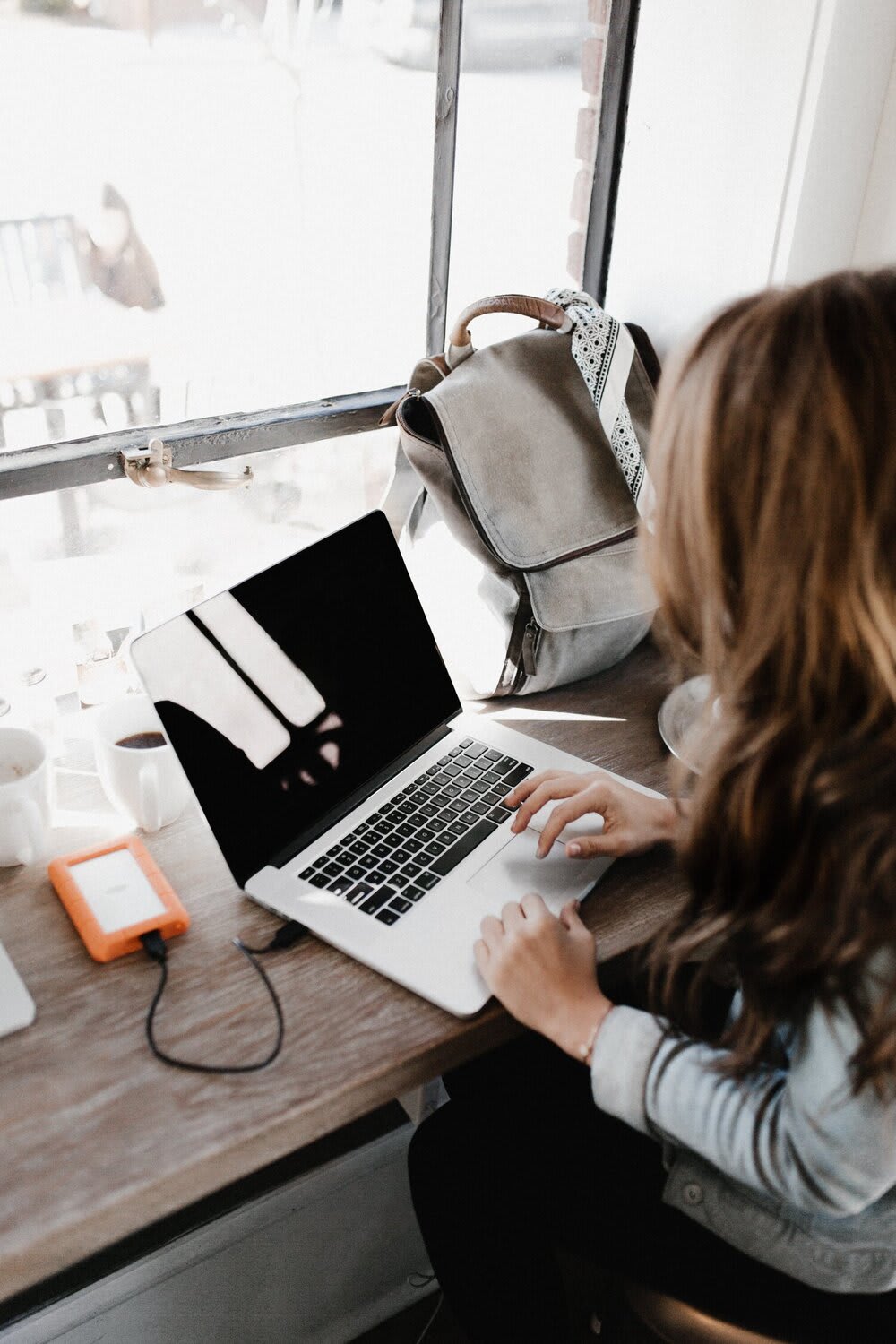 Realize that this is not a normal 'working from home' scenario
When people talk about being able to work from home (WFH), they generally think of leisurely mornings drinking coffee, setting up for the day in a quiet room and having eight creative epiphanies before lunch. While that's unrealistic under normal circumstances, it's even further from the truth now!
If you are currently working from home, you're not just working-you're also caring for family, managing significant stress and financial worry, and trying to teach 5th grade math, all while not having any time to yourself. You're not working from home, you are 'working from home and.' Realizing that this is not a normal situation can help you give yourself some grace. It's completely understandable that it's harder to get those work projects done right now, that you feel pulled in too many directions to focus as well as you want to, and that your Zoom calls get interrupted by children who need your attention. You are doing your best, and that's enough.
Embrace a schedule, but keep it flexible
The internet is flooded with examples of rigorous, color-coded schedules that outline a family's daily plan down to thirty minute increments, and it's easy to see that and feel bad that your house isn't functioning like a well-oiled machine since all the schools closed.

If you're a successful color-coder, that's great! But if you're not, it's ok to say 'That's not my family right now, and that's alright.' Schedules can help get the necessities done, so pick which part of your routine is most important for creating some normalcy in your family life. If mornings are key, you may decide that it's worth the effort to maintain a morning schedule that the kids are used to. This could look like getting up at a certain time, eating breakfast and getting dressed for 'school.' But if your afternoons don't look the same every day, or it takes some time to get into a rhythm with your spouse about who helps the kids when, that's ok! Embracing flexibility provides space for pivoting as your needs change over the coming weeks.
Set creative rewards
As any parent who's had 'schoolwork supervisor' added to their list of responsibilities knows, it can be hard right now to get children to focus on schoolwork. With the distractions of home around them and the drop in social interaction with friends, kids may find it hard to adjust to their new normal for the remainder of the school year. You can make it easier for them to feel motivated by incorporating a fun reward system for completing assignments, whether it's a high five, a simple gift of sidewalk chalk for a fun afternoon activity, or making breakfast for dinner (because who doesn't love those nights?). Positive reinforcement goes a long way in encouraging kids to take tangible steps toward completing schoolwork, and can give the whole family something assuring to look forward to.
Iron out deadlines with your partner or spouse at the beginning of the week
If you have two working parents in the home with children who need some supervision with their schoolwork, it can be helpful to have a strategy session at the beginning of the week to see who will be 'on' with the kids while the other works. If you know beforehand when each partner has deadlines or Zoom calls throughout the week, you can schedule shifts around them to accommodate both person's needs. Setting expectations from the start can help cut down on misunderstandings and nip stress in the bud.
Embrace technology as a means to be physically distant but socially connected
Many parents are concerned with how much time their children spend on laptops, phones or tablets. Now, however, is the time to accept that normal rules do not apply! If you're working from home and don't have any childcare help, it's natural for screens to be a source of entertainment and socialization.

Technology can be a great connector, both through educational resources and for maintaining relationships with friends and family. There have never been more high-quality programs for young children than there are now; your child's school may have virtual education programs you can incorporate into their school work. And with socialization being so important to a child's formative development, it's normal for them to experience some upset feelings over not being able to see their friends every day. Zoom or FaceTime can be great ways for children to see their friends and maintain those social connections.

We may need to be physically apart from one another right now, but that doesn't mean we have to be socially distant.
Balancing responsibilities while managing home life and facing new stressors is overwhelming, but know that you are not alone in navigating these challenges. We are all learning as we go, and there is room for taking it one day at a time. With the support of loved ones, we will come through this as a community and our reunions will be all the sweeter.
We look forward to the day where we get to see all of our Fredericksburg family walking down Main Street again!