A city is made truly desirable as a home when it boasts a variety of activities and amenities. It can have beautiful housing, an ideal commute, and even stellar restaurants, but if there is not anything interesting to do, it can quickly become boring. Fortunately, Johnson City, Texas offers a myriad of things to do for its residents.
Johnson City is a city of fascinating history, beloved traditions, creative innovations, and incredible natural beauty. It possesses a small-town charm and a spirit of adventure, self-discovery, and exploration, offering plenty of activities to enjoy for both visitors and residents. Learn more about things to do in Johnson City and get excited for your next adventure.
Pedernales Falls State Park
Johnson City's state park covers 5,212 acres with six miles of riverside ground dotted with ash, cypress, and buttonbush trees. It is considered ideal for off-road biking, camping, hiking, and horseback riding. The main attraction of the park is, unsurprisingly, Pedernales Falls. Dropping 50 feet over a distance of 3,000 feet, the falls flow over layered limestone in a stair-like, tilted structure, forming a sparkling cascade.
In addition to the beautiful falls, there are other activities within the Pedernales Falls State Park for nature lovers, hikers, and visitors. It is home to several hiking trails, running through the beautiful scenery of both heavily and lightly wooded areas, between trees of oak, pecan, juniper, elm, walnut, hackberry, and sycamore. While the park is not known for its fishing grounds, fishing is allowed, and catfishing in particular works well after the river rises.
Exotic Resort Zoo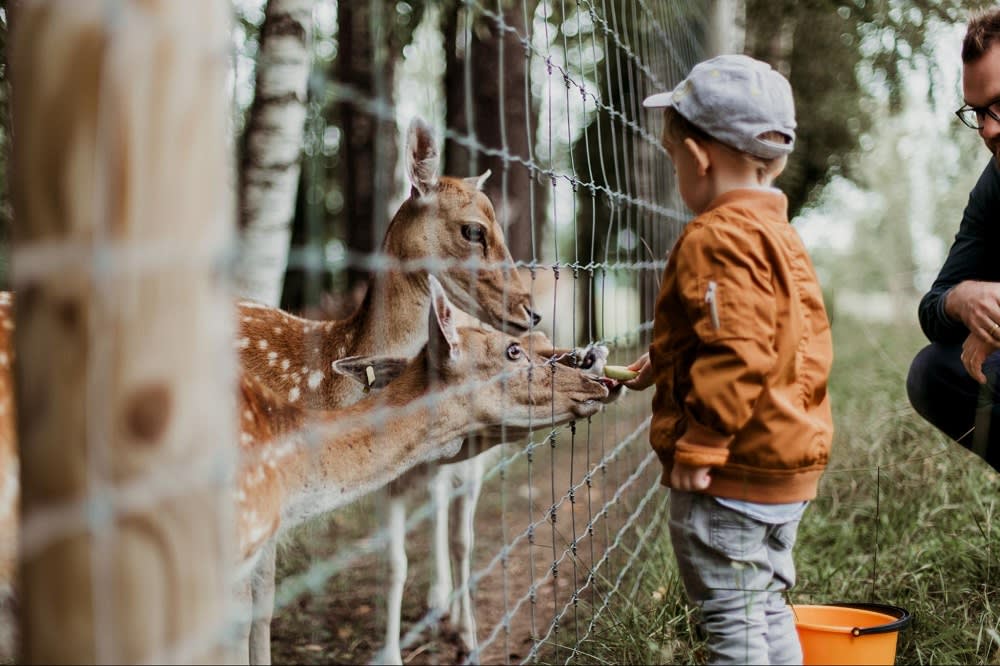 Privately owned and independently operated, the safari park offers a unique, guided tour through the property on a tractor-tram ride. With over 700 total animals of more than 45 exotic species, the Exotic Resort Zoo allows visitors to see animals roaming without enclosures. Guests can enjoy a packed lunch in the shaded picnic spot, as well as visit the petting zoo.
For those who would like to spend the night, the zoo offers safari-style cabins in the middle of the park with access to a huge projection screen, an outdoor pavilion with a pool table, a resort swimming pool, and outdoor cooking and dining. In addition, there is an outdoor playground, nightly bonfires, and a catch-and-release pond. The zoo guarantees its guests a one-of-a-kind, hands-on experience where they will learn about conservation and preservation while creating lifetime, fun memories.
Texas White House
A central piece of Johnson City history, the Texas White House was the home of President Lyndon B. Johnson. It became known as the Texas White House because while Johnson was president, world leaders would visit him there, and it was a political activity center for a long time. Johnson was the first president to have a functional White House apart from Washington DC. It also has a hanger and airstrip behind the house. The Texas White House was donated to the American people and the National Park Service in 1972, becoming a gift to the nation. It is open daily to the public for tours.
Science Mill
A family destination for all ages, this fun, interactive environment displays cutting-edge exhibits and offers games and programs. In 2012, the non-profit organization of the Science Mill bought the historic Johnson City Feed Mill from the 1880s and recycled the unique structure and community landmark into a place for science exploration. Most of the 17,000-foot mill was saved and renovated into more than 50 indoor and outdoor exhibits about science and technology. These state-of-the-art, world-class interactive exhibits appeal to the science community and introduce students to science and technology-related careers.
The Lights Spectacular Festival
This yearly Christmas festival runs between the end of November and early January and has been going on for over 32 years. A free Christmas lights display, the Lights Spectacular Festival decorates Johnson City with more than two million Christmas lights. Found in the historic square off Memorial Park, Main Street, and PEC headquarters, guests can come out before sundown to enjoy downtown history, as well as wine, beer, food, and more festivities. The festival has earned Johnson City the name "The Twinkliest Town in Texas."
Fun fact: According to Lights Spectacular Festival organizers, this celebration is so big and bright that NASA has reported seeing it from the International Space Station!
290 Wine Castle at Chateau de Chasse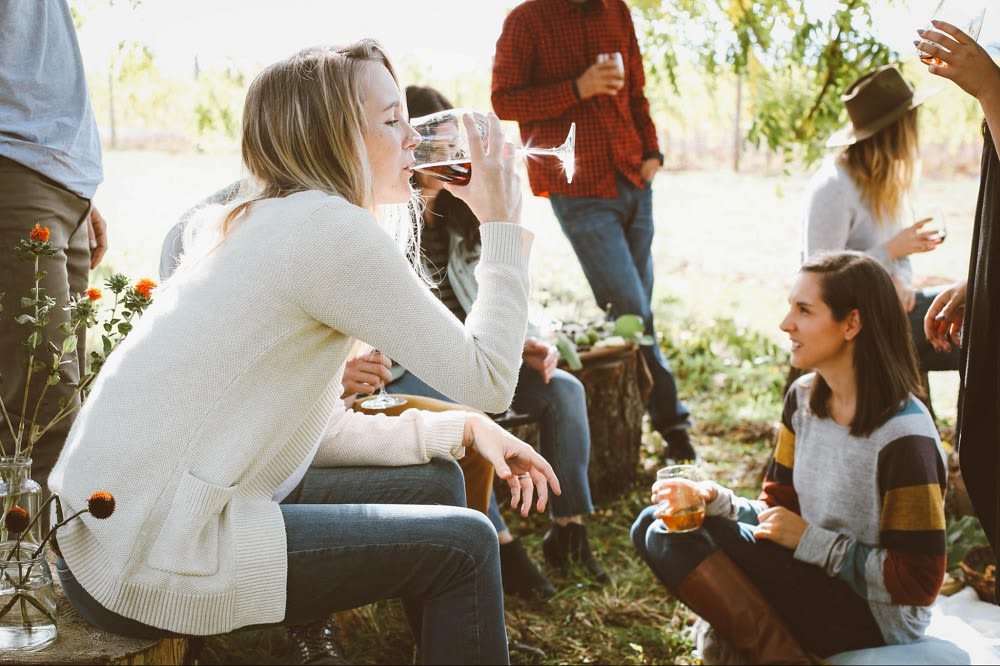 Johnson City boasts multiple wineries and breweries, but none so spectacular as the 290 Wine Castle. Found five miles outside of Johnson City along the wine trail on 11 beautiful acres of Texas hill country, the winery offers a medieval tasting experience with old wines from Italy and Spain as well as some new world areas.
With Texas, California, and European wines available, guests can enjoy a variety of wine tasting experiences, as well as pizza, cheese trays, and 360-degree views. 290 Wine Castle endeavors to present the best varietals from around the world, including Cabernet Franc, Cabernet Sauvignon, and Syrah. The castle offers benefits for members of the 290 Wine Castle Round Table club, wine club parties, dungeon tastings, tours, events, and wedding venues, as well as a hotel for out-of-town guests.
Move into your Johnson City luxury home with Fredericksburg Realty Group
For those looking for Johnson City real estate, the Fredericksburg Realty Group offers unmatched real estate services. Founded in 1965 and purchased by Justin Cop in 2017, the business integrates new technology and emphasizes marketing for clients. Justin himself has done more than $130 million worth of real estate transactions from luxury, historical homes and thousand-acre ranches to commercial property on Main Street. The number one goal of the group is to get their clients exactly what they want.
Contact the Fredericksburg Realty Group for assistance with homes for sale in Johnson City, Texas.