People look at home magazines or see the finished houses on HGTV and wonder why their homes do not look like that. With some simple interior design ideas, not only can your house look like a professional showing, but it will also fit your style and preferences. Whether your property is joining the homes for sale in
Johnson City
, Texas, you have just moved into your new home, or you are simply looking for an upgrade after a few years of looking at the same old inside, these design tips will help you revitalize the interior of your home.
A fresh coat of paint
A fresh coat of paint can enhance the appearance of a room more than almost anything else. One study revealed that an interior paint job can lead to a
107%
return on investment. While many people, especially when trying to sell their home, prefer to choose a lighter color because it will make the room seem brighter and bigger, a darker or brighter color can have its charms, making the space classy, cozy, or spacious depending on how it is used.
The color you choose should be something that matches your existing furniture or color scheme. The current curtains, rugs, or furnishings can even help you pick the color. Bring out the flecks of red in the rug with a complementary color, or paint the walls yellow to contrast the blue couch.
Layer the lighting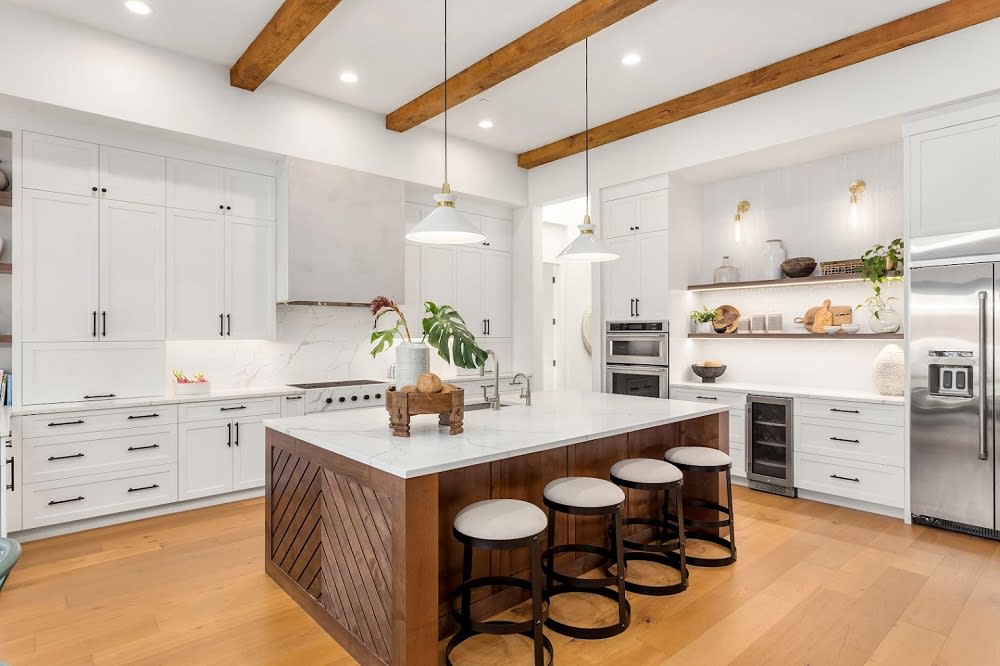 Lighting can make or break a space. Natural lighting is highly desirable to help brighten the space, so if possible, add skylights or glass windows where you can. However, it generally is not a good idea to rely completely on natural or overhead lights. Using layers of light will add interest in the area and spread the lighting so it does not seem like a spotlight.
A room should have one central light which is supplemented with smaller light sources. The main light device could be a chandelier adding elegance to the room, or simply the overhead lights. Pendant lights can create a romantic atmosphere, while string lights or sconces add character and charm to a space. If you are interested in some variety, you could look into gradient lighting as well.
Mirrors
Similar to strategically adding lighting, mirrors are an excellent decor option. They make any space look considerably brighter and bigger, having a special effect on smaller rooms, while also adding interest. Mirrors are the great illusion masters, creating more square footage out of thin air.


Consider hanging a mirror on walls perpendicular to windows to reflect the light. They can also be used as a focal point or arranged with other art or wall hangings. Experiment to find the unique style which works best for you, whether the mirror ends up hanging above the fireplace, propped against a wall, or even on the ceiling. Wherever you put it, it will make the atmosphere brighter and more inviting.
Fitting the space
You may have a great decoration, art piece, or piece of furniture you would love to add to a room. However, just because the item is beautiful does not mean it will fit within the space. If your living room has a black-and-white theme, a muted color painting might not fit. Consider carefully when adding to a room; there may be somewhere else in the house which suits the piece better.
Focal points
Focal points are the part of the room that draws the attention of the occupants, making a statement. The style of the room works outward from the focal point in many ways. A focal point can be anything. It could be a large, beautiful painting, an antique, or a mural. If you have an item you would love to display with prominence, consider making it a focal point.
Arranging the furniture
Furniture is an important part of any room, and should look balanced and beautiful, as well as functional. Many living rooms have a couch with two chairs across from it and a coffee table in between, and there is a good reason. Furniture arranged this way encourages conversation and allows all the guests to be able to see each other when sitting down. Think about what the room will be used for and how the furniture could be arranged to facilitate the purpose.


Also, make sure the furniture is balanced. Too close together and the space will feel cramped, but if it is all against the wall, the room can feel uninviting. In small rooms or rooms with low ceilings, tall pieces of furniture such as bookshelves or cabinets can give the illusion of a taller space. Meanwhile, too small of furniture can make the room seem off-kilter.
Rugs
Rugs can tie a space together and create a feeling of continuity between design elements. Some people prefer a neutral rug option, while others prefer a busy, creative piece, and which option works best depends on the rest of the room. Rugs are also a good way to define spaces in houses with open floor plans.
You should be strategic about the size and shapes of your rugs and how they fit the room. In general, the advice for living rooms is for all four legs of the seating to fit on the rug. However, if necessary, only the front two legs of the furniture can be on the rug.
Adding texture
Adding texture to an area will always make it look better, but it can be essential if the room is mostly one color. Choose comfortable furniture with textured upholstery, silk curtains, velvet furnishings, wooden tables, or wicker baskets. Also, you should not use the same type of furniture exclusively, such as all the furnishings being leather. Variety is the spice of life; if too much of the room is the same, it will be boring and uniform.
Plants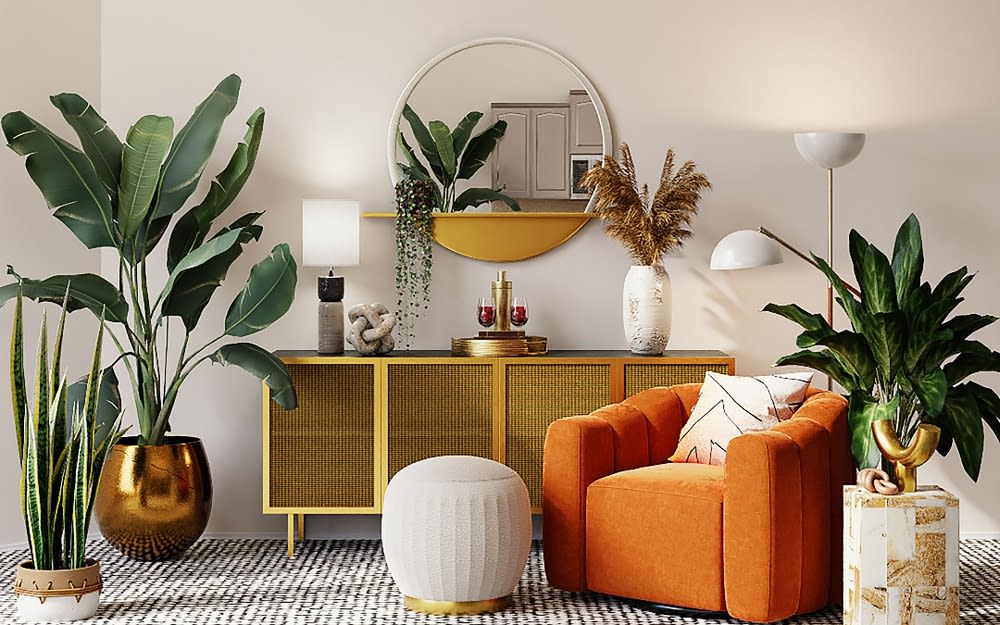 Greenery is an excellent way to enhance any space, as plants provide variety in size and shape, fills up space, and adds color. Use tall potted plants on the floor, small potted plants on tables or cabinets, flowers in vases, or even hanging baskets from the ceiling. Plants have the additional benefit of acting as living air fresheners.
Finding luxury homes for sale in Johnson City
If you are looking to buy or sell Johnson City real estate, you will need a reliable, experienced real estate agent. Founded in 1965, the Fredericksburg Realty Group has a customer-first philosophy and believes in personal relationships and hard work. Their team of excellent realtors has helped their clients to find their dream homes, whether ranches, a second property, or anything else. They will make the buying or selling process profitable and stress-free.


Contact the Fredericksburg Realty Group today.