Settler's Crossing is one of the most remarkable properties on the Texas Hill Country real estate market.
Situated on 35 acres of land only a few minutes from downtown Fredericksburg, this property boasts a stunning 13-room estate house as the main residence and a collection of seven fully-restored historic guest houses. For the discriminating buyer looking for a unique investment opportunity, this Hill Country estate is a once-in-a-lifetime find.
---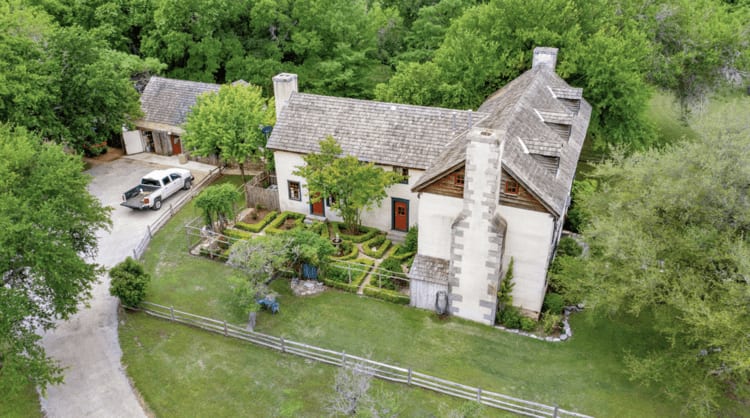 The main residence, the Richland Estate, is the stunning centerpiece of this property. Built on the banks of the Ohio River in western Kentucky in the 1790s, it was moved on nine semi trucks to Fredericksburg in 1989 for restoration. Meticulously restored over three years to its original grandeur, the three-story house boasts 13 rooms, 6 fireplaces, original hardwood floors, hand-hewn ceiling beams, and other historic features. At nearly 4,900 square feet, the house is luxuriously spacious and modern but still carries historic charm and warmth. The estate house also includes a pool and several beautiful outdoor sitting areas, the perfect place to enjoy views of the oak-shaded landscape.
"The main residence was built on the banks of the Ohio River in western Kentucky in the 1790s, it was moved on nine semi trucks to Fredericksburg in 1989 for restoration."
---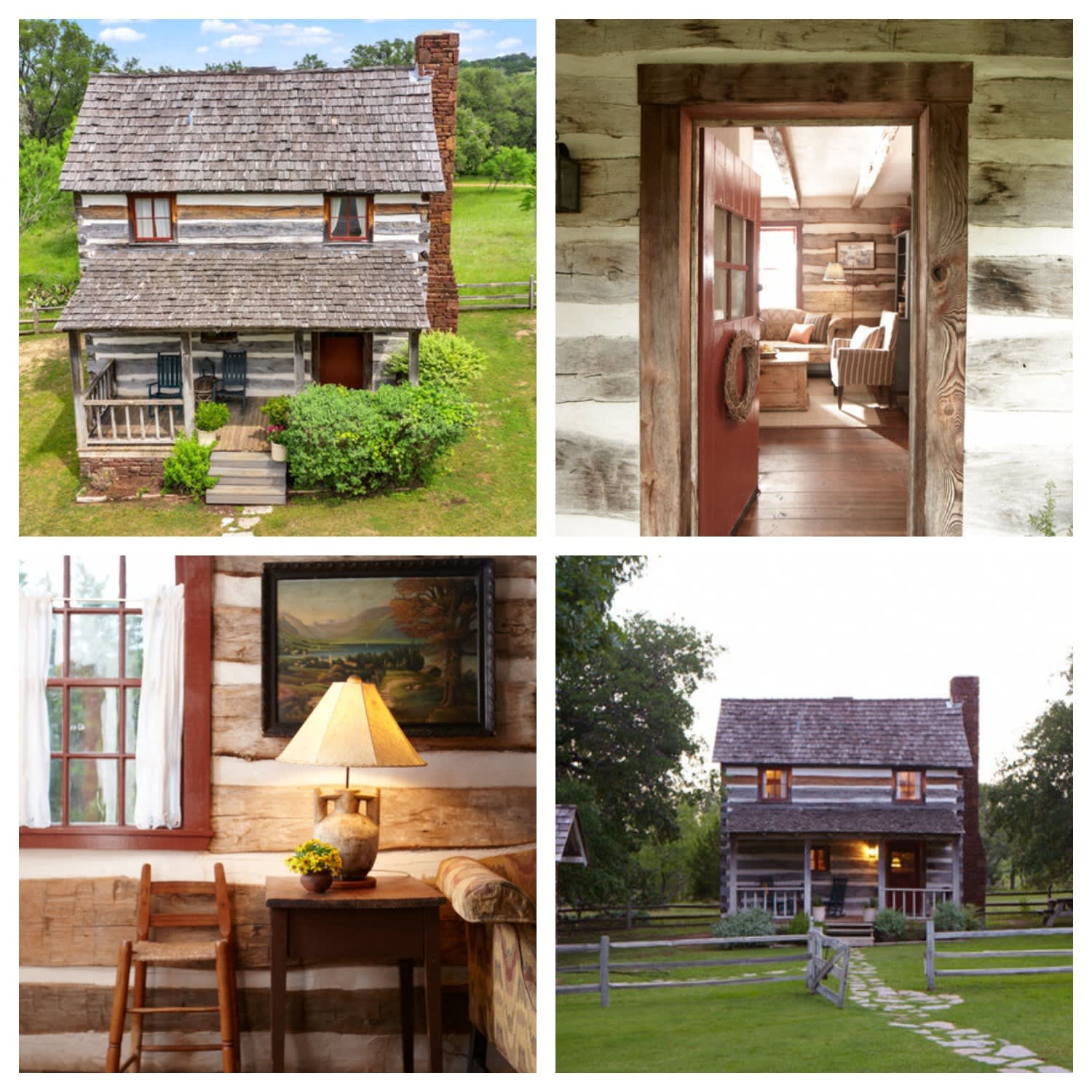 The seven guest houses that are spread throughout the acreage all date back to the late 1700 and 1800s, with several fully-restored log cabins, farmhouses, and a renovated barn. Each features its unique blend of historical details and modern amenities, like wood-burning fireplaces, original stone flooring and front porches, a restored wine cellar, and a jacuzzi. And, like the main house, these houses are decorated with 18th and 19th-century antiques that bring an element of luxury that blends beautifully with the property's warmth and air of Texas hospitality.
This remarkable property, with its stunning shade trees and meandering wet-weather creek, can be traced back to an 1846 deed to a famous Texas Ranger, Jack C. Hays, and now that it's on the market, it provides a unique opportunity to own your bit of Texas history. The sellers have owned the property since 2008 and hope to find a buyer that shares their appreciation for its Hill Country heritage.

---
For the right buyer, this property holds a myriad of exciting opportunities.
Currently, Settler's Crossing is run as a profitable B&B and has been named as "One of America's Top Ten Bed and Breakfasts" by Travel and Leisure magazine. For a buyer who has always dreamed of running their B&B, Settler's Crossing is the ideal property. All the beautiful furnishings that fill the guest houses come included with the sale and there are no immediate improvements that need to be made to either the land or any of the homes, so it is ready to enjoy and operate immediately upon move-in. The property is close to the popular shopping, dining, art, and outdoor activities of Fredericksburg, which makes it highly marketable as a B&B or event venue, yet each house is situated on its private lot within the property's 35 acres, providing a sense of privacy and refreshing seclusion from busy city life that will hold strong appeal for potential guests.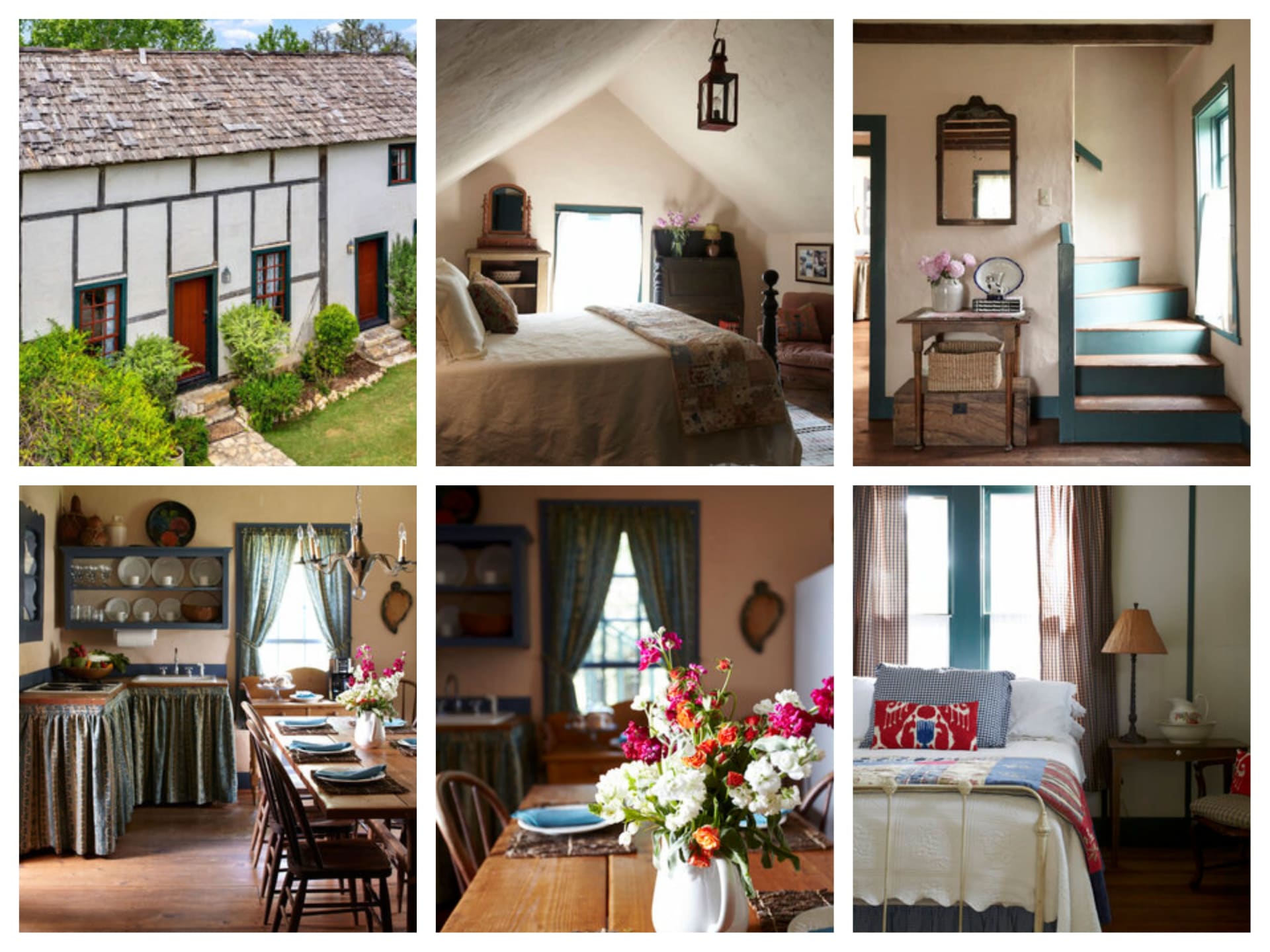 ---
The Texas travel industry is booming, with hundreds of thousands of visitors coming to Fredericksburg each year, so not only can Settler's Crossing generate enough income to help maintain its homes and acreage, but it is a strong investment that has great potential to hold and increase its value over time.
With 35 acres, the property is spacious enough for an addition of a wedding chapel or other gathering space to expand the functionality of the property and increase potential income from weddings, family reunions, or corporate retreats.
If with the unbeatable location, idyllic setting, and luxurious amenities, you'd prefer to occupy it yourself, the property has been designed to function as a private residence as well. Each house on the property was lovingly updated by renowned interior designer Melissa Estes, and with close to 13,000 fully-decorated square feet, the owner will have as much space to spread out as they like. In addition, the services of a long-time caretaker who has been working at the property since the early 90s can transfer to the new owners, making the management of such a large property a smooth transition. Not only does Settler's Crossing have a lot of elbow room and privacy while still maintaining a five-minute travel time to the heart of Fredericksburg, but it is firmly within Gillespie County and is not annexed to the city itself, which keeps taxes refreshingly low for the area.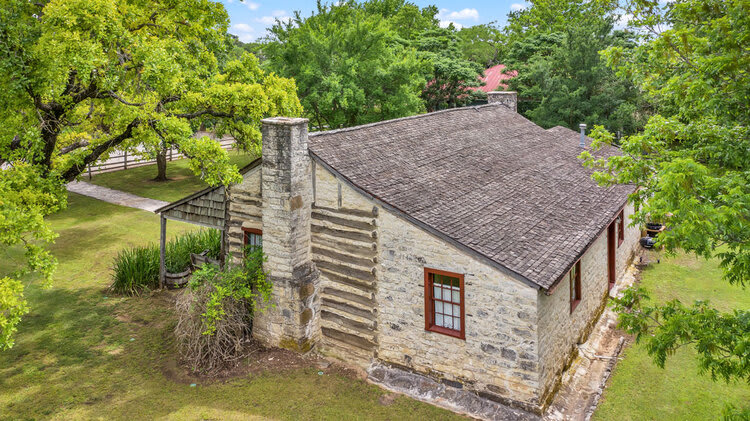 ---
Whether you choose to enjoy Settler's Crossing as your residence or intimate family retreat or use it as an investment property, the elements are all here to make any creative endeavor possible. It's not often that a property like this comes on the market; for someone interested in owning homes of architectural and historic significance with Hill Country charm and luxurious modernity, this is an unparalleled opportunity. Whether you want to own a piece of Texas history or host one of the top B&Bs in America, either way, Settler's Crossing can be your idyllic setting to drink in the big Texas sky and have a glass of Fredericksburg wine.
---